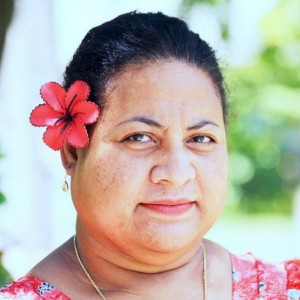 Alice Ehmes has been working for the University of Hawaii at Manoa since 2004, focusing primarily in research administration and grant management. Prior to moving to Hawaii, she worked for the FSM National Government for 3 years, mainly assisting the national statistics office with census data compilation, analysis, and final manuscript write-up and then at the College of Micronesia-FSM as an administrative assistant turned instructor for nearly 10 years.
Alice, a product of the public school system, graduated from Sokehs Powe Elem, Pohnpei Island Central and Community College of Micronesia (now COM-FSM). Upon graduation from CCM, she transfered to University of Hawaii at Manoa, where she experienced cultural shock in every form/shape. After less than 2 years at UH, she went back to Pohnpei and started working for COM. In 1996, she went on educational leave for 2 years and graduated with a degree in business/economics, which allowed her to teach at the College upon return to Pohnpei in 1998.
Alice is originally from Pingelap, one of the outer islands in Pohnpei, but was born and raised on the main island of Pohnpei. She and husband, Adino, work and reside in Honolulu, a community in which they are active and involved closely with. Alice is a member of the Pohnpei Women Association of Hawaii and is currently serving as its president since January 2014. Alice and Adino are active members of the Central Union Church, who has done outreach ministry to the Pohnpeian community and actually mentors/ministers a Pohnpeian-speaking service.
Profile
Position: Fiscal Administrator
Organization: Childrens Healthy Living Program, UH Manoa
Contact: aliceehmes@gmail.com
Website: http://www.chl-pacific.org
Areas of Focus
Children, Youth and Families, Civic Engagement, Culture, Education, Economy, Health, Indigenous Values, Religion, Womenʻs Rights
Languages